#BodyTalkVlog is a series created to highlight plus and curvy business owners and girl bosses. On the show we talk about everything from pursuing dreams to keeping it real with ourselves on this wild self love journey. No two episodes are alike. The BAWDY talk tea is always served hot and it gets really candid, really quick!
Turning Your Mess Into a Message
Do you find yourself in a literal whirlwind of dreams and drama? Tune in to sip tea with fellow fluffette, Sinita Wells as we discuss BAWDY, goals and how to transform your mess into your MESSAGE!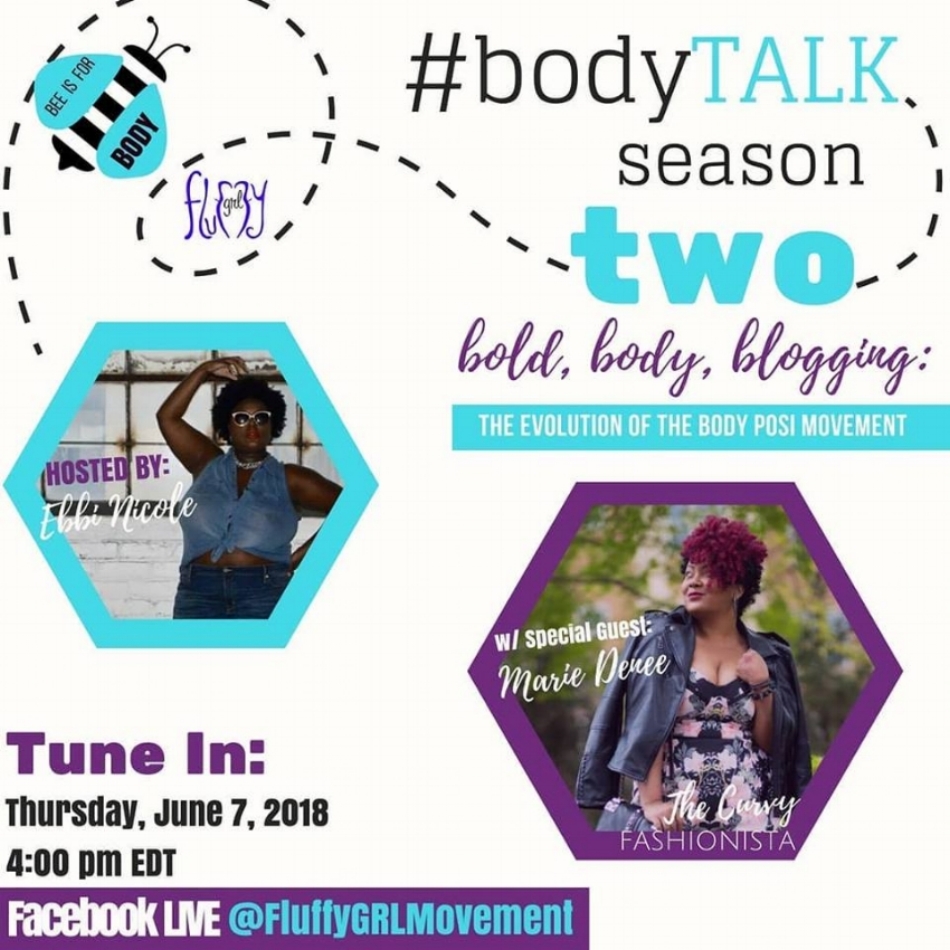 #BodyTalkVlog is BACK fluffs and fluffettes! This time with OG blogger, influencer, business woman and FLUFF GAL PAL, @mariedenee!

In this episode we are live in the ATL shawty! Join us as we chat about all things BOLD, BODY & BLOGGING!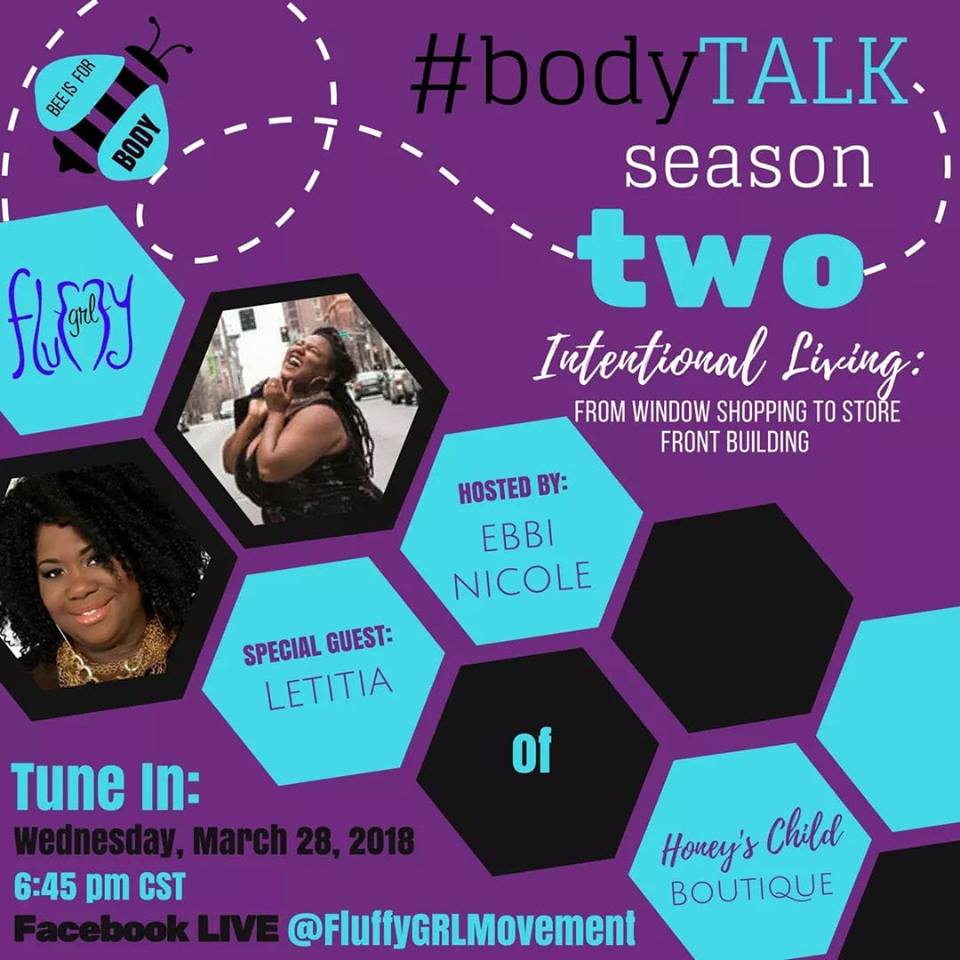 Intentional Living: From Window Shopping to Storefront Building
Join us for a chat with our Fluff Gal Pal Letitia Mcpherson-Young of Honey's Child Boutique! In this episode we're discussing how she transformed her passion for fashion into her purpose by living intentionally and growing her love of self.
In this episode of #BodyTalk we will be talking about how acting up and out can be the thing that sets you apart from the crowd. Who better to talk about missbehavin' than the "Missfit" herself, St. Louis' own @misspoohonair of Hot104.1 and SHE-E-O of MissBehavin Media and Beauty.
Petite, Fluffy, Fierce: How to Maximize Your Quirk
This month's #BodyTalk features Fluff Gal Pal @stylecassentials! We all are unique. Some of us are big and tall. Others are short and fluffy. Whatever your unique trait, learn how to MAXIMIZE your quirk!